---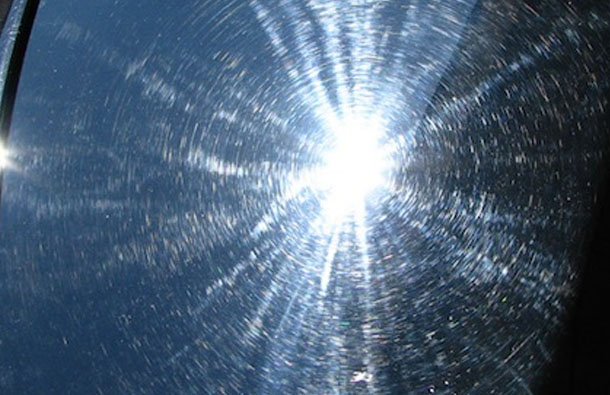 Step 1 – Repair
Removing surface contaminants is the first step in the repair process. The vehicle's finish is washed then moves to the important clay bar treatment. Many believe a car is clean after a wash, but it is the clay bar that removes the contaminants that interfere with the paint's appearance. Not only does the clay bar make the surface look better, but also makes sure there are no particles present when moving to the later stages of sanding, buffing and polishing.
After careful inspection of the paintwork for imperfections, we start the process of leveling the paint surface by no less then 1000th of an inch up to 1mil paint depth removal. This is a process that goes beyond the standard buffing to remove deeper scratches, orange peal and other surface imperfections. Gloss-It cutting polish products are used in multiple steps to remove, not hide, all problems with the clear coat that hamper the ability of light to be directly reflected. It is this step that creates a true mirror-like finish. It leaves the paint 75% – 80% free of imperfections and ready for step 2 – finish polishing.
---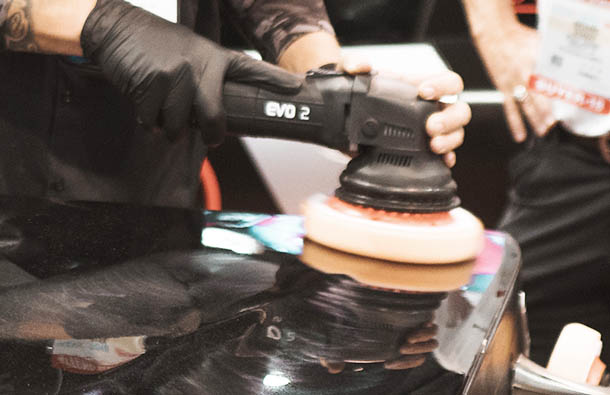 Step 2 – Restore
This is the step that takes a great, level surface and makes it perfect. Oftentimes, full paint correction will require multiple stages of polishing with smaller scratches being removed in each progressive step until the surface is perfectly smooth.
Once the vehicle paintwork has been re-leveled and all imperfections removed you will notice light reflects with a sharpness and brilliance much like a diamond that has been perfectly cut and polished, leaving no imperfections and the color of the vehicle greatly enhanced. The ultimate goal is to bring out the paint on a level that almost appears surreal and has the warmth and look of a smooth pool of wet paint laying on the surface. Especially in the hot&dry Las Vegas Climate.
---
Step 3 – Protect
The final step is protecting the paint finish from harsh weather elements, fallout contamination, harmful UV Sun rays as well as help prevent and reduce future scratching. We only use exclusive Gloss-It protective treatments products that are designed to have the ultimate depth and clarity of the most expensive carnauba paste waxes but are polymer-based to provide the best protection for extended periods of time and maintain the highest level of gloss retention available.
This protective sealer bonds with the clear coat and continues to protect through continued washing and harsh & dry Las Vegas Weather.