---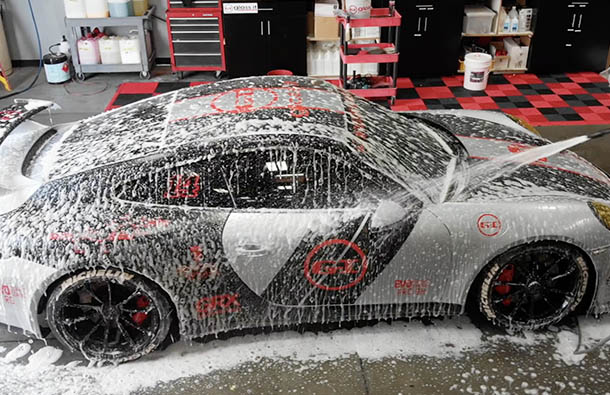 *Paint Correction is not included in exterior detail treatments 1 or 2. If the vehicle has heavy swirls, scratches, hard water spots or heavy road contamination / over spray must be priced in person with one of our gloss it team members.
Exterior Detailing
We recommend Level 1 and 2 Gloss-It Exterior Enhancement Detail Treatments every three to four months depending on if you are a daily driver or serious car enthusiast. These exterior Las Vegas car detailing treatments are our ideal for customers looking for high quality but also have a budget in mind.
These services are the ideal application for enhancing and improving the vehicle's protection during the course of the year and intensive dry heat climate of Las Vegas.
Level 1: Entry level treatment that includes a 15 step Full Service Las Vegas Car Wash process, polishing and conditioning with the best Gloss-It premium wax.
Level 2: 20 step wash procedure, clay bar treatment and carnauba wax for durability and enhancement. Gloss-It premium polishes and conditioners.
---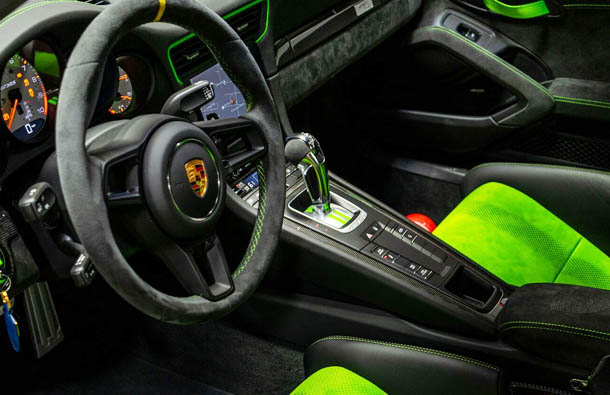 Our Level 1 and 2 Interior Detailing Services are comprehensive and our detail staff is experienced with the exquisite and delicate surfaces featured on most luxury and exotic cars. It is important to use the correct Gloss-It Detail Products to maintain the factory finish and we use only the finest.
Interior Detailing
We are offering complete Interior Sanitization
Our Interior Car Detailing and Cleaning Options are designed to meticulously clean and detail all automotive interior surfaces exclusively with premium Gloss-It Interior Detailing Products. This is recommended as a twice a year treatment for vehicles used on a daily basis. Keeping your leather upholstery and vinyl surfaces clean and well nourished is an important step in protecting against the harsh weather elements found in Las Vegas.
Level 1: This basic treatment includes cleaning carpet, upholstery, windows, floor mats, dashboard and center console.
Level 2: Our Automotive Interior Detail includes deeper cleaning, stain and scuff removal, leather treatment and trim polishing.
---
Mini Detail
The Mini Detail is the best of the Express Treatments in Las Vegas – combining full service car hand wash, complete exterior cleaning, interior clean up and the protection of Gloss-It premium wax.
Recommended: Upgrade to clay bar treatment for removal of heavy bugs and contamination. This avoids sealing imperfections under the protective wax and extends wax durability.
Book Appointment
Hand wash exterior
Remove excess water from jambs mirrors and door handles
Clean exterior and interior glass
Clean rims and tires
Treat and protect tires
Remove insects and tar from lower body panels
Vacuum interior, detail dash and center console