THE KING OF TURO LUXURY RENTALS 🤴🏾 LAS VEGAS🎲🎰 GLOSS IT CERAMIC COATING MAGIC
February 17th, 2023
On this edition of the weekly buff we have a special guest from the UK.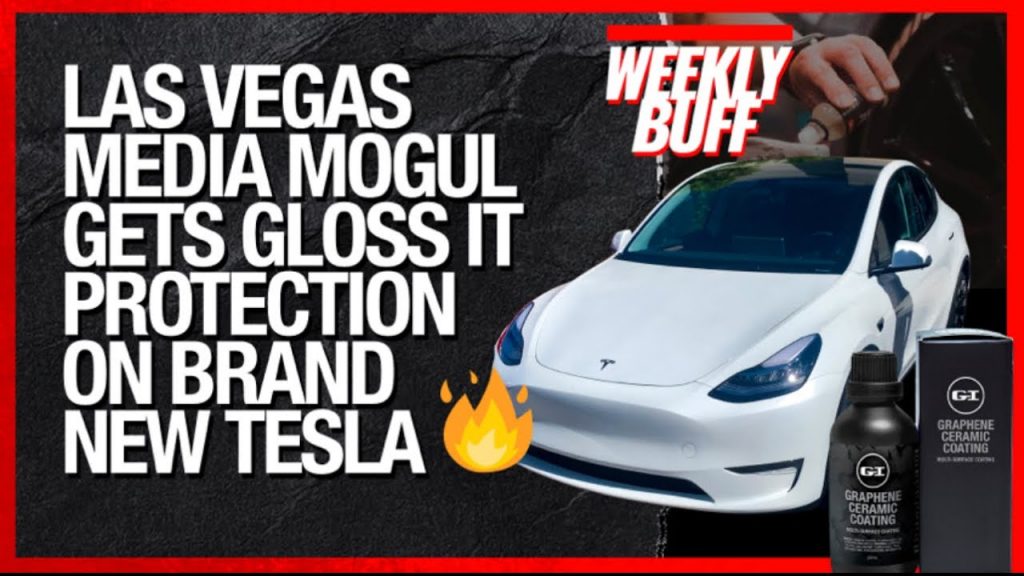 On this edition of the weekly buff we have a special guest from the UK. This beautiful Range Rover came in for some TLC which it definitely needed. The owner of the vehicle told to make it as close to perfect as possible because this was one of his new vehicles on TURO. If youre visiting Las Vegas anytime soon make sure to check out our customers TURO page.
As always we started with a Prep wash from top to bottom with our EVO shampoo, and EVO Foam Cannon. We used clean washmits to remove any dirt and grime from the paint finish, and we used a purple aggressive clay bar to remove any metal particles that may be stuck on the finish from everyday driving.
Once the crew finished prep they moved on to Paint correction. We began with our EVO 21 polisher along with a wool pad and our EVO 800 Heavy cut polish. this combination allows them to remove any deep imperfections from the paint, but will more than likely leave some marring which are micro scratches from the abrasives in the polish. To remove the micro marring from the paint our next step is to use the EVO 21 along with a orange foam pad, and our EVO 3000 finishing polish. this pad and polish combination will remove all remaining scratches and imperfections from the paint ensuring that it is ready for Ceramic Coating to protect it for years to come.
We applied an array of our Ceramic Coatings starting with our EVO 5H Ceramic Coating. we applied two layers of this coating to ensure that it is protected for up to 5+ years. We applied our EVO Wheel & Caliper Ceramic Coatings to make the wheels easier to clean for years to come. EVO Glass Ceramic Coating to ensure watermarks dont appear, and anything from the elements doesnt etch into the glass. The final coating we applied to the entire black plastic finish is our EVO Plastic Renew & Protect to ensure that it stays a deep dark black for years to come.
The customer was more than happy with the outcome of his vehicle, and will more than likely be bringing us other vehicles from his TURO fleet to work on. make sure to drop a like, comment, and let us know what content you want to see in the future from our channel.
---